Private Equity, M&A and Transactions
How Can We Help ?
If you have a question, want to find out more about one of our services, or want to talk about how we can help solve your talent problems, then please book in a call back or message us.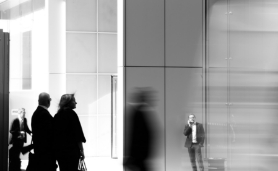 IRG Executive Search specialise in providing executives for Private Equity Portfolio companies
We bring an inclusive balance of experience, connections, high profile candidates, and a network of professionals which drives our ability to provide the essential solutions required in the complexity of Private Equity investments.
Our successes in this space include:
Large Cap US Fund
COO & CFO Technology Business – Europe
Large Cap European Fund
CFO Software Business – US
Distressed Private Equity Fund
Director – US
Distressed Private Equity Fund
Senior Associate –UK
We are accustomed to working with Private Equity houses requiring new management to reinforce investments at the start, or to accelerate the development of existing business. Private Equity investments are primarily introduced to companies to encourage expansion, develop new products for the restructuring of the company's operations, cultivate management, or redevelop ownership.
The need for Portfolio Optimisation is integral for any Private Equity Investment, and so our knowledge and expertise in the area become fundamental in allocating the perfect candidate for the role who can integrate both culturally and professionally.
We also assist with the need to construct management teams to develop an exit strategy, or corporate groups who are seeking individuals for teams immediately following a disposal or acquisition. Our Private Equity practice operates internationally and has experience across different geographies and varied industries and disciplines. The Private Equity delivery team consists of experts who are well networked and equipped with extensive sector knowledge.