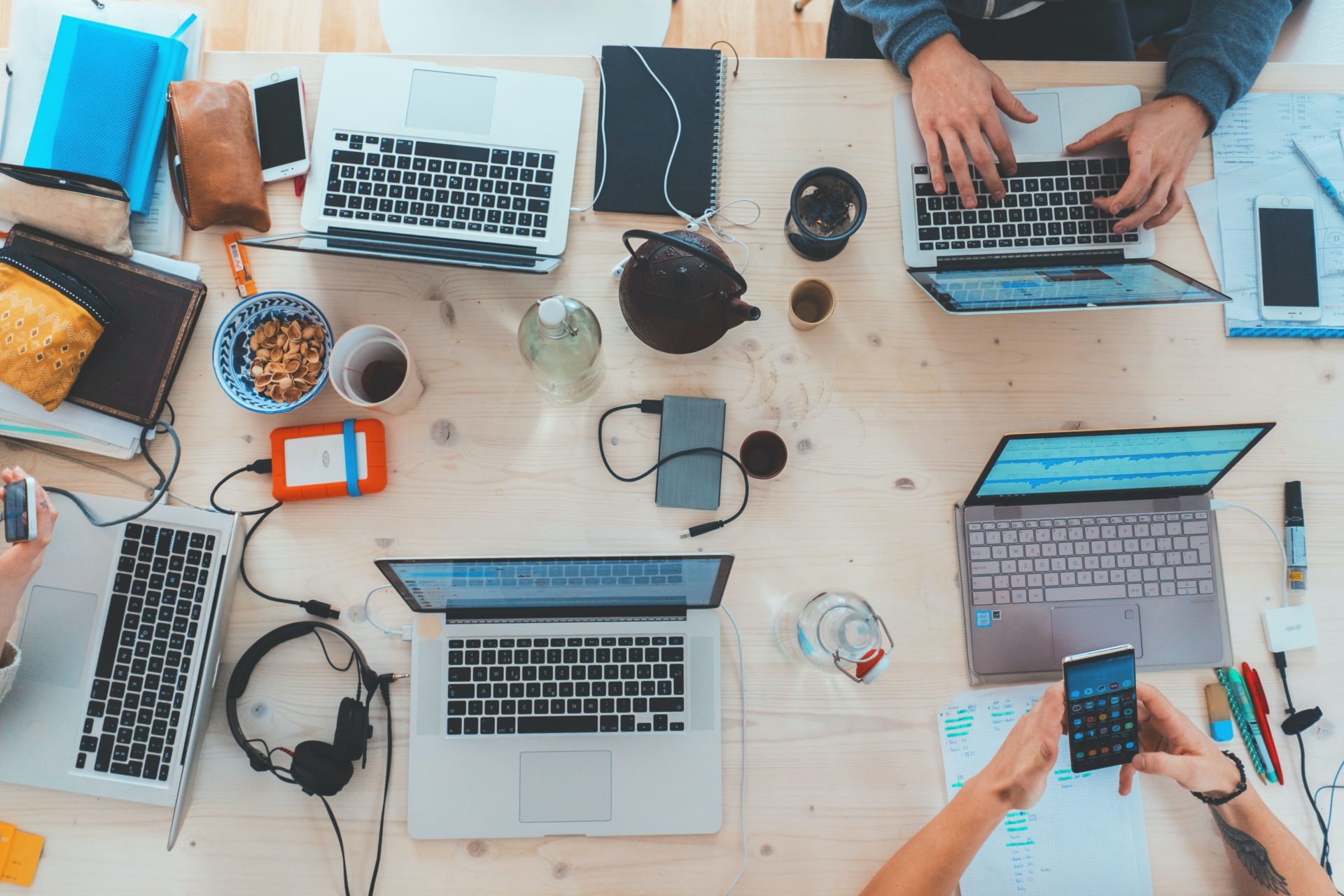 Significant Skills Shortages in Emerging Technologies
In a recent New York Times article, Thomas Friedman writes "The technological revolution of the 21st century is as consequential as the scientific revolution".
"78 per cent of UK companies have stated that a skills shortage in digital expertise is one of their main barriers to progress"– so why is it occurring, and what are companies doing to try and tackle it before the next wave of technological advancement arrives? The Harvard Business Review has provided the simplest answer to this question, stating that the "quickening pace of technological change has shrunk the shelf life of skills acquired by today's university graduates to just a few years"; a recent survey by another multinational, professional services network, found that "of executives at large companies, 39% said they were either "barely able" or "unable" to meet their needs for talent".
Large technology organisations are now developing strategies to help combat the Emerging Technology skills crisis, beginning with their foundational levels. For example, Microsoft, already one month into 2017, have launched their own Digital Skills Programme, which they hope will "boost digital skills and put the UK at the fore of the global cloud-enabled economy"; on the announcement, Cindy Rose, CEO of Microsoft UK stated how "Microsoft sees digital apprenticeships as a vital tool to address the skills shortage in the UK and ensuring the UK's competitive advantage". In addition, Amazon have found their own solution to help "plug the digital skills shortfall", with a programme aimed at providing "training and job placements for 1,000 young adults, as well as military veterans, reservists, and their spouses". As important as the training of young businessmen and women is in the modernisation of the digital age, it seems less attention is being dedicated to the seasoned professionals, on whose skills a business's progression is reliant on.
Ex-London Mayor Boris Johnson claims "there are more professional developers in London than in San Francisco's Silicon Valley although, a recent 'London Business Survey' indicates that there is still a shortage of skilled professionals".
From a European perspective, the European Commission adopted the 'New Skills Agenda for Europe', with an aim to tackle this shortage, and "the proposal is now also being negotiated in the European Parliament".
Research has shown that "65% of CIOs and technology leaders are suffering from a technology skills shortage"; this is also true for board level professionals, with a survey conducted by a leading, global professional services company, finding that of "more than 10,000 employees in 10 countries, only 10 per cent of board members across all industries surveyed report having professional technology experience". This poses an initial barrier to firm adaptation, with companies often not having anyone on the board who is well-versed in digital.
The Banking industry is one sector experiencing this crisis head-on, with only "6 per cent of the directors overseeing the world's biggest banks [having] any technology experience even though issues ranging from cyber security to digital challengers have shot up their boardroom agenda".
In an attempt to tackle this clear technological skills shortage within leadership, it has been recommended that "banks set up technology committees on their boards, a step only 11 per cent of lenders have taken".
In the Technology industry which is at the forefront of developing Emerging Technologies, "CEOs who lack familiarity with the inner workings of their own products may fail when it comes to making critical strategic decisions – ones that could determine the future of the entire enterprise".
With the emergence and projected significant growth of Digital, Artificial Intelligence (AI), Robotics, Internet of Things (IoT), Augmented Reality, and Cloud Computing, having the right skill sets to capitalise on the success of this phenomenon is essential.
The potential of such technologies is unprecedented, with benefits ranging from "better healthcare and safer driving to more efficient agriculture and energy development".
IRG Executive Search & Selection is at the forefront of helping Corporates, Technology Companies, Private Equity Funds and Consulting Firms to locate, attract and secure specialists and leaders who have distinct capabilities in Emerging Technologies.
Michael Mcloughlin, Managing Director, IRG Executive Search
Olivia Daisy Lee, Executive Researcher, IRG Executive Search
olivia.lee@irgexecutivesearch.com 2nd February 2017